Steve Scott Coaching & Consulting
GPS Weekly Tracker
Welcome to your GPS Weekly Tracker. Similar to a Global Positioning System (GPS) in your car this will allow you to assess where you have been, where you are at and where you want to go. It is important to measure your progress each week whether it be in small steps or large ones.
Please complete the following GPS Weekly Tracker each week. I not only recommend this highly but I believe it is a necessity that you spend some quality time with it. The better prepared you are, the more you will get out of your coaching. After receiving my copy of your results (you will receive one in your e-mail), I will review it and be prepared to fully support you in designing the business and life you desire.
I wish you the freedom to have the joy and abundance you desire. And, I look forward to serving you soon.
To having your best year ever!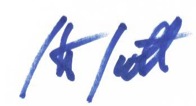 Steve Scott
Master Entrepreneur, Business Coach and Consultant